What you get …
• FREE UNLIMITED ACCESS to the TakeAIM app and Company Dashboard • FREE LIVE VIDEO TUTORIAL on Teams • FREE REAL-TIME SUPPORT to help with set-up • NO HARD SELL, NO PAYMENT DETAILS REQUIRED, NO COMMITMENT
---
What the APP provides inspectors …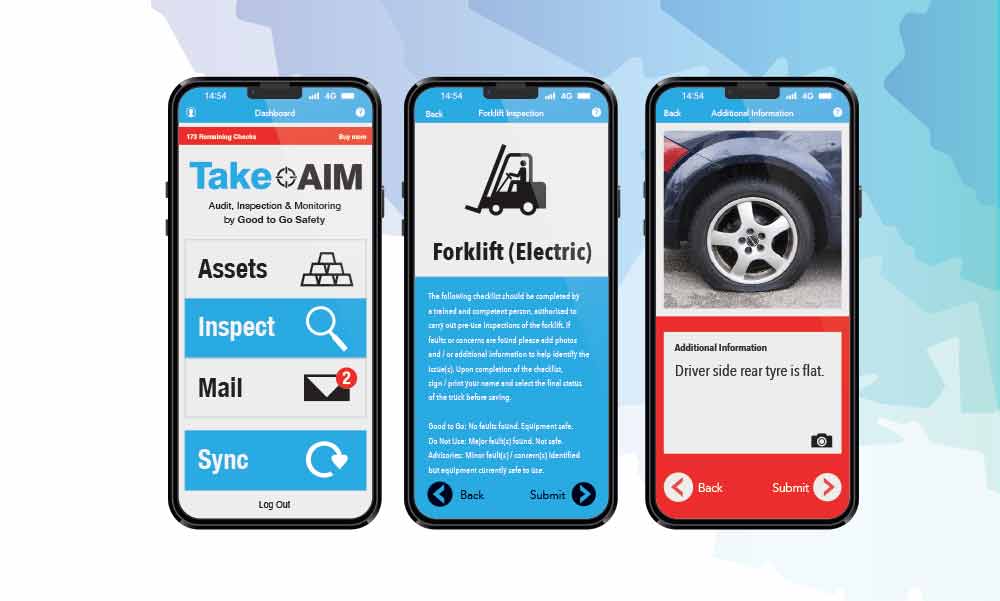 • Digital inspections of any workplace equipment • Choose from pre-installed equipment checklists or create your own • Consistent and efficient maintenance checklists • Add photos during inspections to highlight faults found • Timestamp each step of the inspection • Automatic reminders of what to inspect and when • Digital signatures • Unlimited number of users and assets • No more lost time searching for paper/pens – just access everything on your phone • Completed checklists automatically uploaded to the company dashboard
What the COMPANY DASHBOARD provides to management …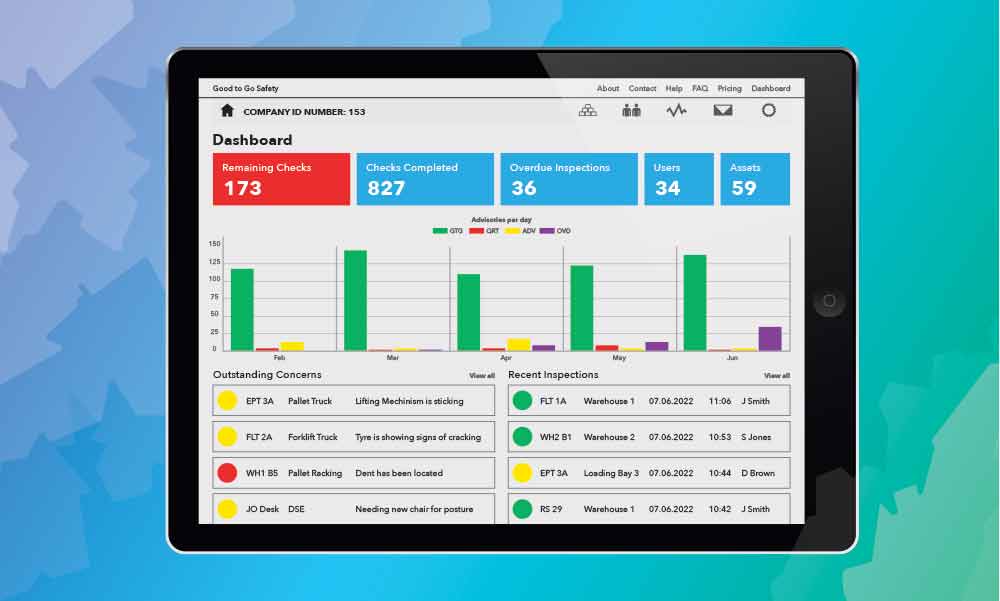 • Real-time visibility of completed checklists • Receive email notification of any advisories/faults • Ability to create assets and assign to registered users • Ability to create maintenance logs • Data analysis – spot trends to help with planning maintenance • Create and download your full asset register • Analyse time taken by inspectors to complete inspections – helps identify "box tickers" • Visibility of overdue inspections and outstanding repairs • Peace of mind that inspections are being completed correctly
What are the BENEFITS?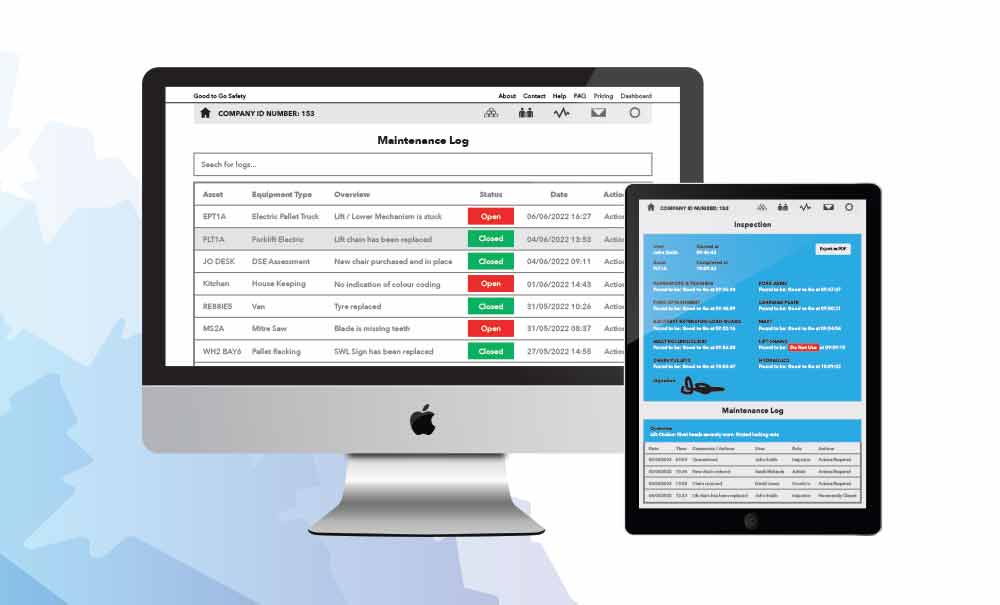 • Quick and easy to set up and use • Go paperless – no more filing of paperwork, no more lost paperwork • A complete audit trail from start to finish of inspection • Regular equipment checks allow minor faults to be identified early and repaired before they develop into a more costly issue • Improve safety by ensuring equipment is in good working order • Comply with legislation and best practice under PUWER, LOLER, WAHR etc • Improve efficiencies with a systematic and proactive approach to maintenance • Evidence of safety and maintenance programme in the case of an accident involving equipment
What can it be used for?
Just about anything! We have a wide range of pre-installed checklists for equipment ranging from vehicles, tools, heavy plant, fire and first aid equipment, material handling equipment and so much more. Anything you can't find can be created by yourself.
Who is using it?
The app is being used across a multitude of industries, including: warehousing, logistics, manufacturing, agriculture, construction, fleet maintenance, factories, and more. It is used by multi-national organisations with sites around the world, and by small sole-traders. The app is designed to be beneficial to all.
How do I get access to the 30-day Flash Deal?
Just sign up anytime during the month of June and we will automatically extend the one week trial to a 30 day trial, after which we will email you with details on how to arrange a video demonstration to answer any questions and to help you get set-up. SIGN UP HERE:
dashboard.goodtogosafety.co.uk/register
What happens at the end of the 30-day trial?
You will have the option to continue using the app, or in the unlikely event that it doesn't meet your requirements we can remove your details from our database. We will email you at the end of the trial for feedback and to explain your options.
Still not sure? Visit takeaim.goodtogosafety.co.uk to find out more about the TakeAIM app